Zap Anything
By: Falna
Resources
Add-on Releases (Version History)

About this add-on
Zap Anything enables you to hide almost anything on a page using the context menu. Ideal, for example, to remove unnecessary content before printing.

Just select what you want to remove (or keep) and select one of the options:

Zap this object
Zap this selection
Zap everything else

Depending what was zapped, there's sometimes also an option to "Undo last Zap" - but don't worry, the effect is only temporary. Refresh the page and the full content returns.


Zap Anything is a fork of Nuke Anything Enhanced by Patrick Abi Salloum, based on the original Nuke Anything by Ted Mielczarek.
License
Preview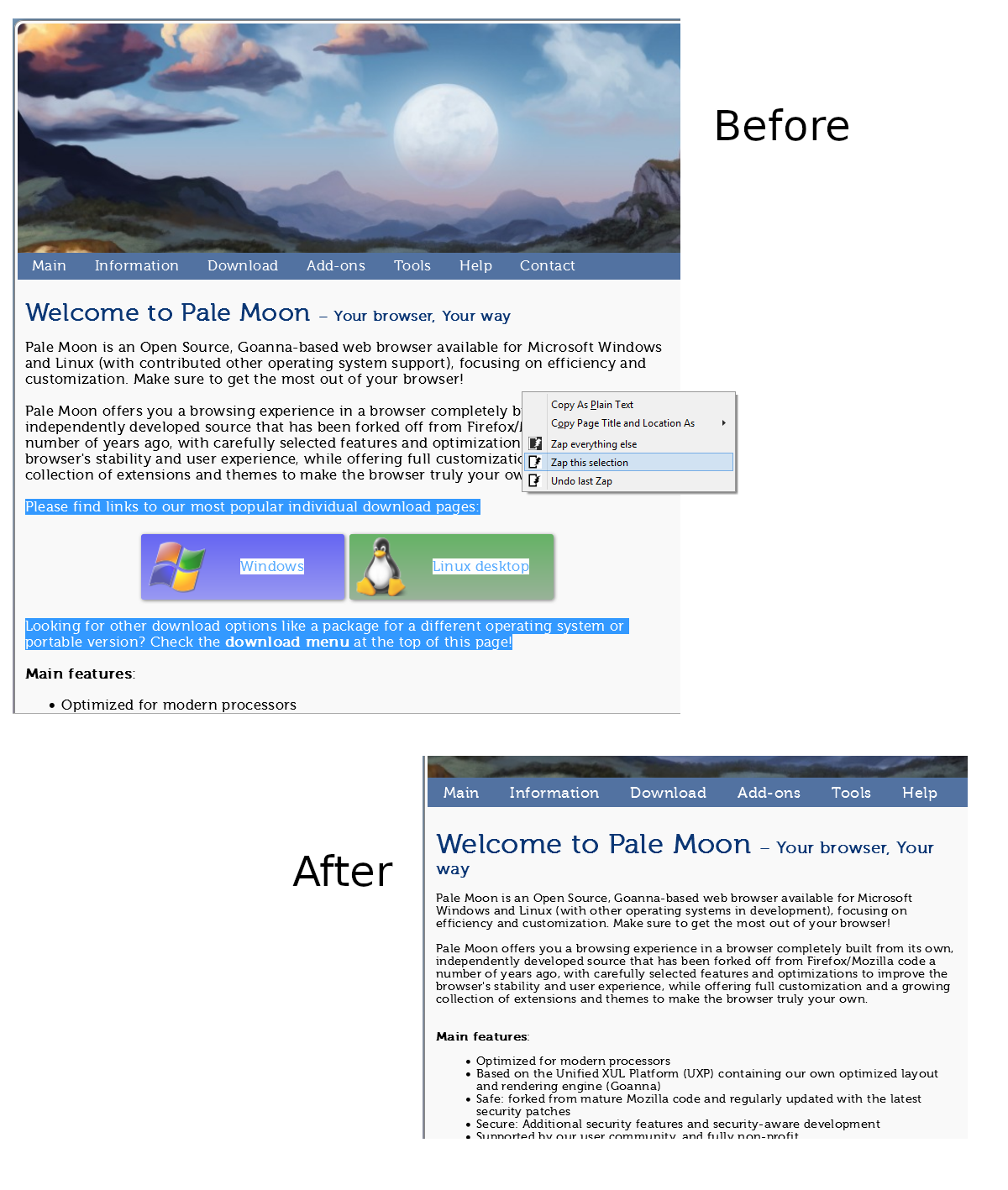 Version 1.4.1
Released: January 24, 2023