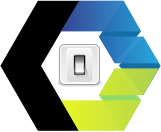 WebComponents Toggle
By: Job Bautista
Resources
Add-on Releases (Version History)
Add-on Homepage
Support E-mail

About this add-on
This is a simple extension that lets you easily toggle WebComponents support in the browser by providing a toolbar button.

Relevant only for 1.0.0 and Pale Moon 32.0.0 and below:

Note that WebComponents support is not yet complete; it's supposed to be used only for testing by platform developers. But since some websites may work better with WebComponents support "advertised" by the browser, this toggling can be useful for power users who are not developers.

To ensure less breakage of the browser, this extension will automatically reset the WebComponents pref when you close the browser. This is due to the fact that enabling WebComponents while the implementation is incomplete can break more websites than it "fixes". The websites that break due to the enabling of the pref only give out compatible polyfills if it doesn't detect WebComponents support. So you are better off having this pref turned off most of the time.

If you don't want the extension to meddle with your pref, feel free to set "extensions.wctoggle.autoreset" to false in about:config, or disable the function from the warning dialog or the preferences manager in about:addons.
License
GNU General Public License 3.0
Version 2.0.0
Released: March 17, 2023