Tabs To Portfolio
By: Falna
Resources
Add-on Releases (Version History)

About this add-on
Tabs To Portfolio enables you to save a selection of open tabs - or all of them - as thumbnails in an HTML file. The layout and thumbnail size can be changed in the settings to suit your needs.

If you open the portfolio file you can easily restore any or all of the tabs. You can store portfolios for future use, send the file to to a friend or colleague, use it to clear down you browser while you work on a different project, or transfer the tabs between devices.

Note that the tabs should be active when you generate your portfolio, if you want to see a thumbnail - the thumbnails of inactive tabs will be blank. Special browser pages (about:* and the like) can't be saved.


Tabs to Portfolio is a fork of Tab Set Saver by Remco Slijkhuis.


License
Preview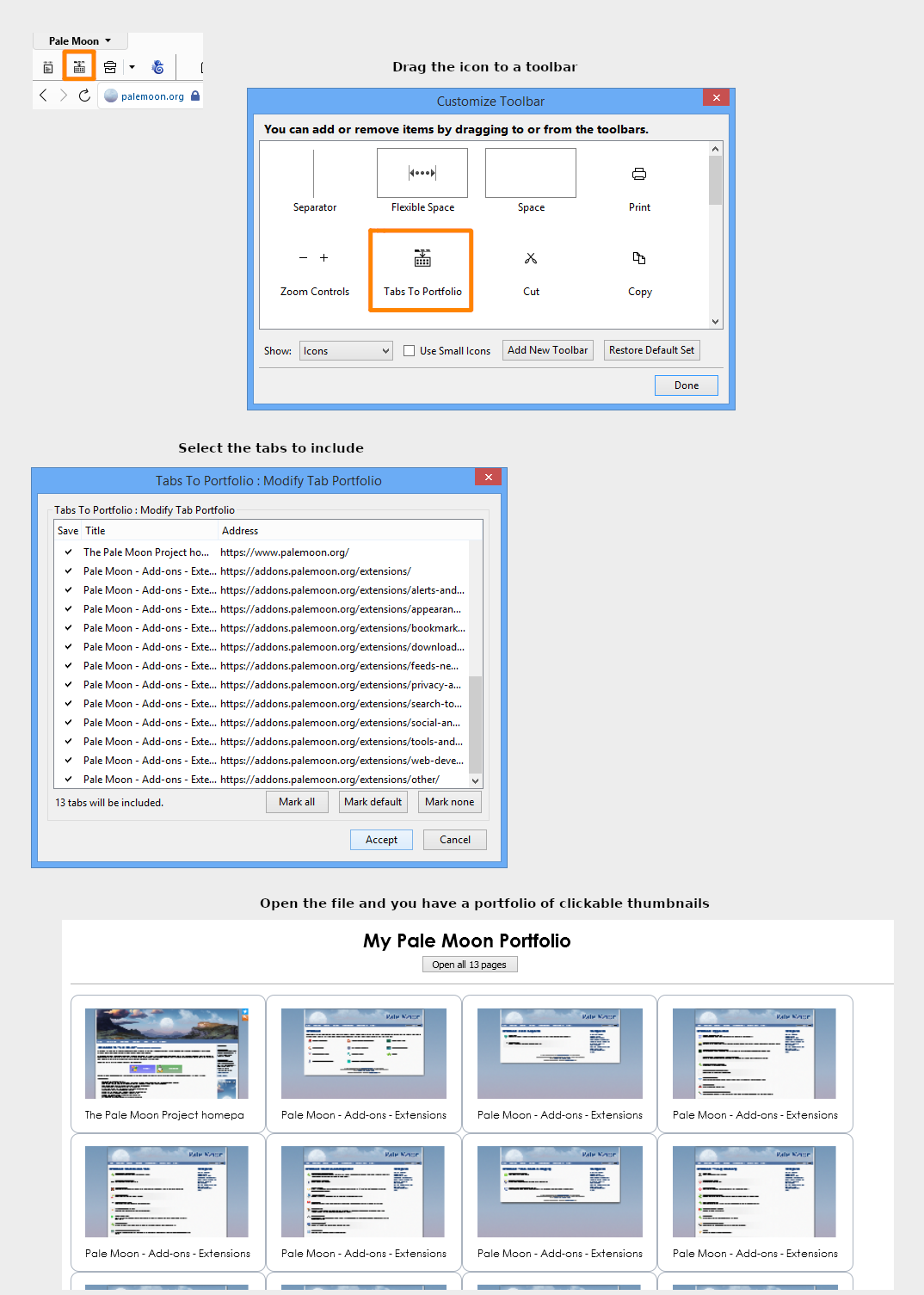 Version 1.1.1
Released: January 24, 2023