Simple Marker
By: Falna
Resources
Add-on Releases (Version History)

About this add-on
Simple Marker adds a set of marker pens to the context menu, to underline or highlight selected text.

There's a choice of 11 different colours, plus the ability to delete each or all of your markings.

Your colors won't be saved - refresh or close the page and they're gone - but for quickly marking up a page to print or to take a screen-shot they're ideal. Most colors work just as well when printed as they do on the screen.

Simple Marker is a fork of Line Marker by YUKI "Piro" Hiroshi.
License
Preview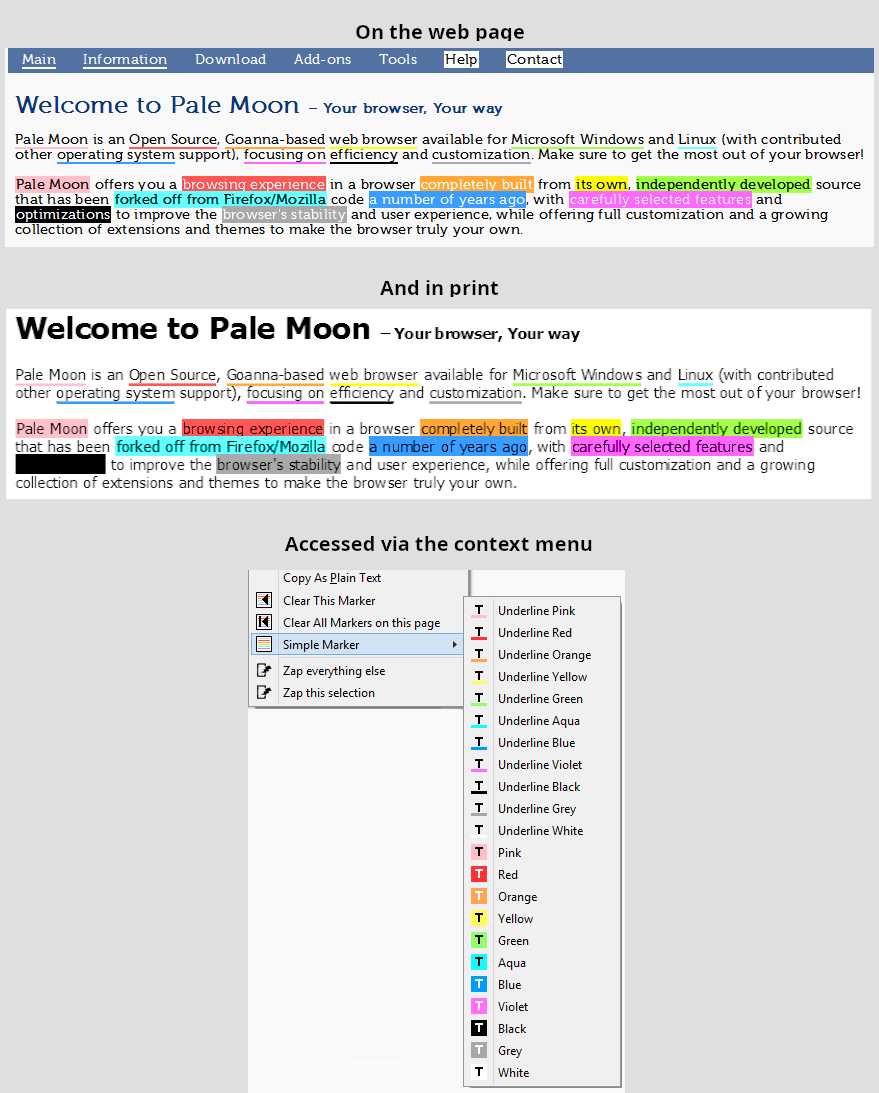 Version 1.5.1
Released: January 24, 2023