Scrollbar Search Marker
By: Falna
Resources
Add-on Releases (Version History)

About this add-on
Scrollbar Search Marker enhances the native find-on-page Finder (Ctrl+F), by marking the position of the search terms on a marker bar next to the scrollbar(s).

It is activated if you select 'Highlight All' within the Finder. The width of the marker bar and the marker color can be set in the options.

Scrollbar Search Marker is a fork of Scrollbar Search Highlighter by Rob Iverson.
License
Preview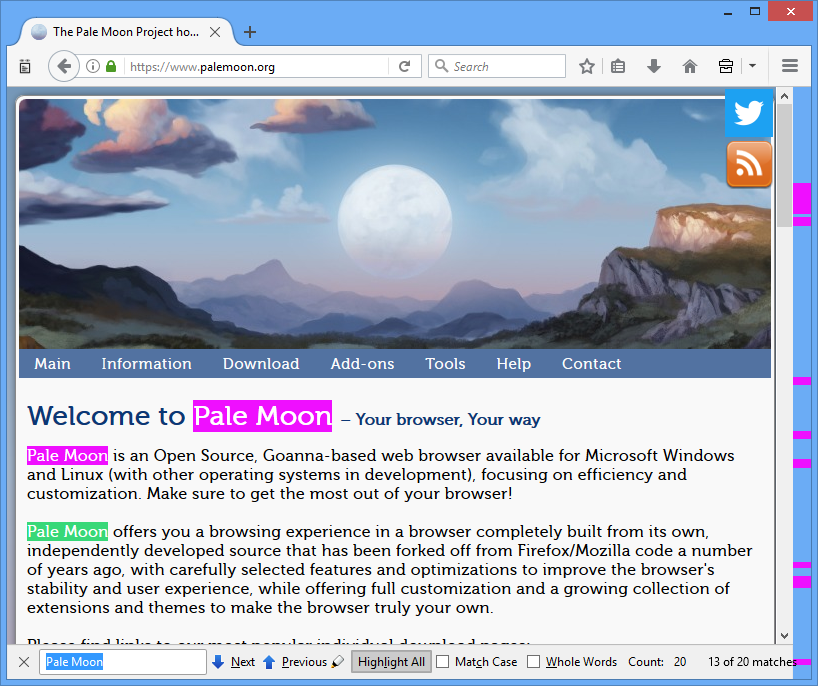 Version 1.1.1
Released: January 24, 2023