Theme Maker II
By: riiis
About this add-on
Create custom personas/light themes for Pale Moon. Use the ThemeTool extension, with most Pale Moon complete themes, to open, close, and change among your custom and other light themes (restarting browser never required).

To create or modify a custom solid-color light theme, click the Theme Maker II "Options" button in Pale Moon's Add-ons Manager.

Forked from the "Lightweight Themes Manager" extension.
License
Preview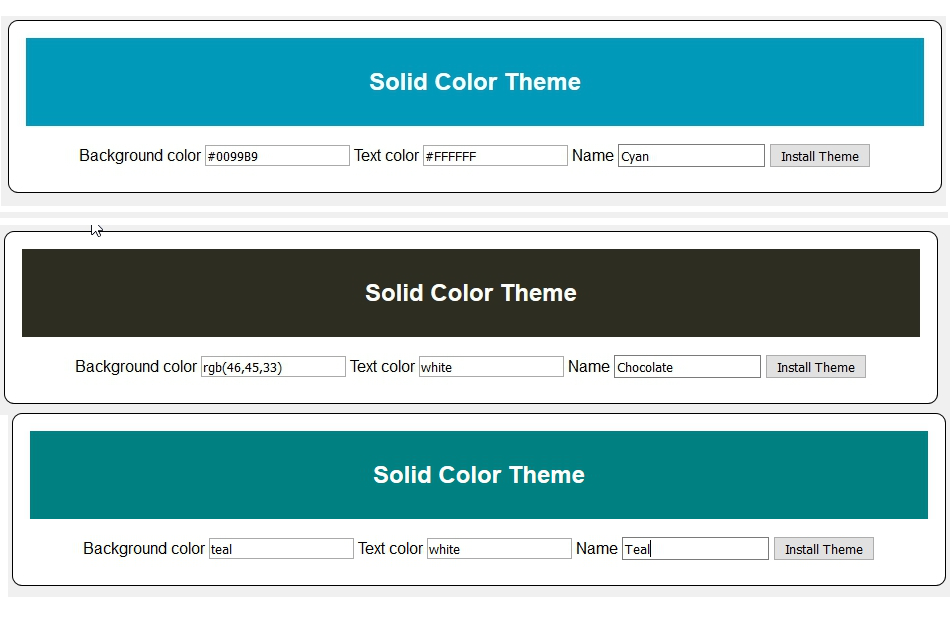 Version 3.0.0
Released: January 18, 2020