gSearch Bar
By: Falna
Resources
Add-on Releases (Version History)

About this add-on
gSearch Bar adds a light-weight Google search bar to the browser, which can either be used in its own dedicated toolbar, or dragged elsewhere using Pale Moon's Customize option.

It can be configured to display as only a search box, or to show icons for your most commonly used search types, with optional clickable search word highlighting, and more.

Available Search Types

The following search types are included:


Web search
I'm Feeling Lucky
Site search
Images search
Video search
News search
Google Maps search
Product search
Groups search
Book search
Finance search
Scholar search
Google Dictionary search

gSearch Bar is a fork of Googlebar Lite by Jonah Bishop.
License
Preview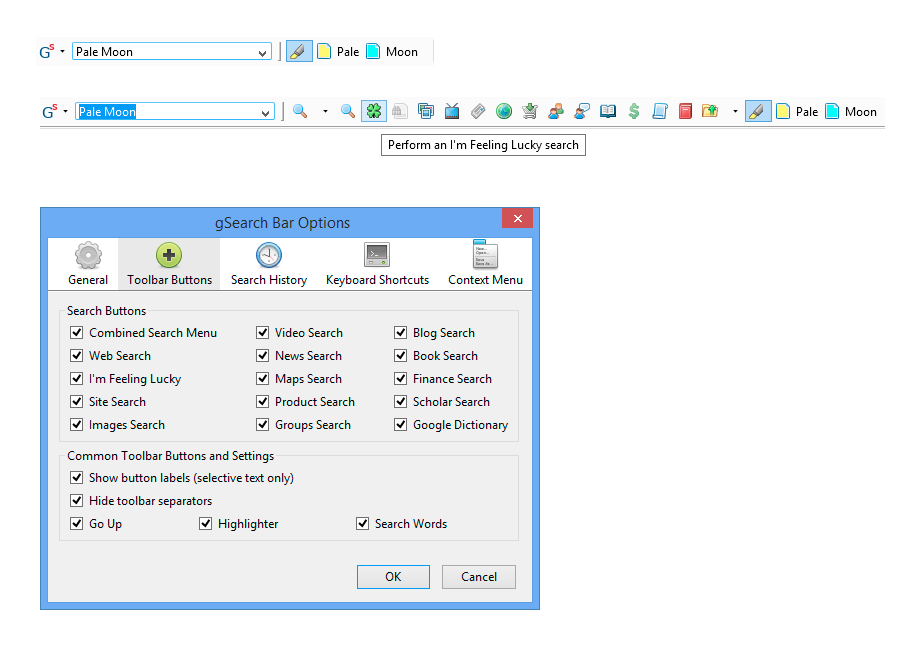 Version 1.2.1
Released: January 24, 2023