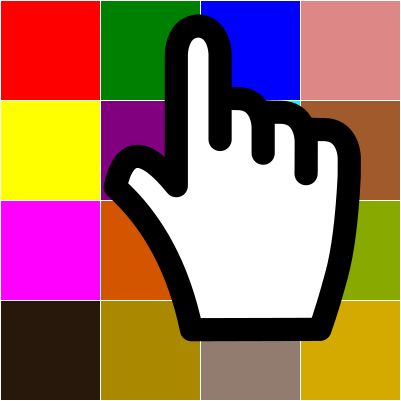 ColorPili
By: Job Bautista
Resources
Add-on Releases (Version History)
Support E-mail

About this add-on
ColorPili displays the rgb and hex color codes of pixels in the browser window. It can optionally copy those codes to the clipboard.

To open the Color Identifier "eyedropper" window, click on the toolbar button (which you need to add first by customizing your toolbar), the Tools menu button, or the appmenu-Web Developer menu button. Press the "Esc" key to save the rgb, hex, or both color codes to the clipboard.

This is a fork of the "colorPicker" extension by Ryan Tate.

Please note that versions before 1.0.1.1 are also solely licensed under the MPL-2.0, incompatible with secondary licenses. The GPL was an oversight on my part. colorPicker was never licensed under the GPL.
License
Preview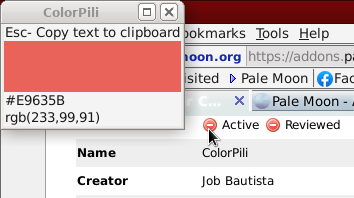 Version 1.0.2
Released: March 19, 2021