Chrome Navigator
By: Job Bautista
Resources
Add-on Homepage
Support Site
Support E-mail
Source Repository

About this add-on
Chrome Navigator is a fork of Chrome List by Gijs Kruitbosch. It shows the chrome directory structure in an XUL application.

This is useful if you are working in add-on, application, and platform development.

You can also replace one chrome file on-the-fly. This has not been tested yet however, and cannot be undone if you do this. It may lead to instability if you use this feature.
License
Preview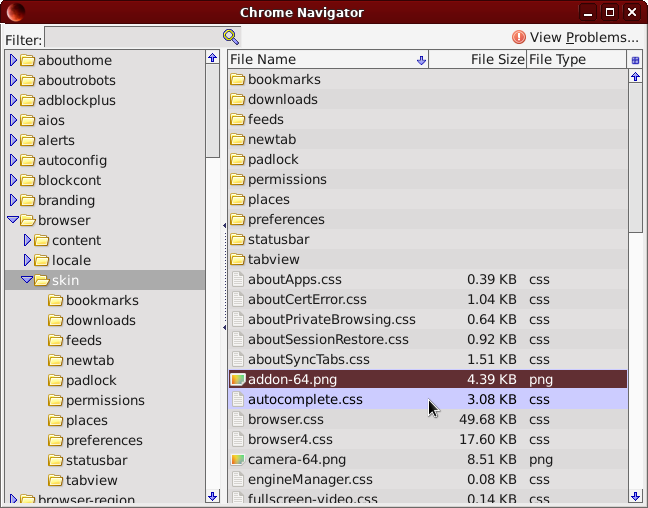 Version 0.1.0
Released: April 13, 2021