Block Content
By: mdsy
Resources
Add-on Releases (Version History)

About this add-on
Block download of any of the following:
Image, Script, Stylesheet, Font (@font-face), Audio/Video, IFrame, Object (like Flash and Java applets)

This does not work by deleting the content from DOM after download, there will be no download because the request will be denied!

2 layers of blocking available:

Active blocking of file requests: block content and avoid a request to the server, thus speeding up page load.
Permissions: allows blocking of only third-party off-site content.

In many cases just blocking frames (which breaks some sites) would get rid of many ads!

Bonus option: block sending of referer.
License
Preview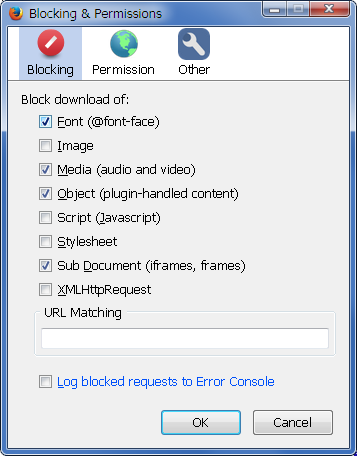 Version 0.3
Released: February 2, 2019