Ayn Ayn
By: Zeev (Vladimir) Belkin
Resources
Add-on Releases (Version History)
Add-on Homepage
Support Site
Support E-mail

About this add-on
ע\ع (Ayn\Ayn) Lookup is a text research tool that transliterates Arabic/Syriac/Aramaic texts to Hebrew writing system, uses Wikipedia as a dictionary utilizing ¨see in anther language¨ Wikipedia links. Interface to dictionaries and encyclopedias. Select a text and use the context menu.

This tool provides various info on Arabic, Hebrew, Syriac (Aramaic), English, Russian, Yiddish, etc word, part of a word or a phrase:


Transliteration of Arabic/Syriac text, vocalized or not, to Hebrew writing system.
Aramaic and Arabic languages are close relatives of Hebrew. It were easy for Israelis to study these languages,
but the differences in the writing systems makes this task more difficult. ע\ع (Ayn\Ayn) Lookup gives to a Hebrew reader ability to read Arabic/Syriac
texts (and understand them partially, even w/o learning of the languages). Read more.

Translation of the text with various online dictionaries and translation services.
The add-on is smart enough to perform various text encoding conversions, required, for example, to look for Aramaic text, written with Hebrew alphabet in a Syriac dictionary. Also, some additional stemming may be performed if a word is not found in a dictionary. Also the Add-On utilizes Wikipedia's "see in another language" links to translate available terms.



Articles from various encyclopedias and other related sources.

Etymological information.

Unicode info on each character of the selected text.
Ge'ez number converter.


Idea of the add-on is that the user does not select the information
sources to look for the term each time when he/she selects a text, but the add-on itself makes the decision based on the text encoding.


In order to use this software, select a text block (a word or several words, or a word part)
with a mouse in the browser window then use context menu to get the transliteration, the translation, and other info related to the selected text.
License
Preview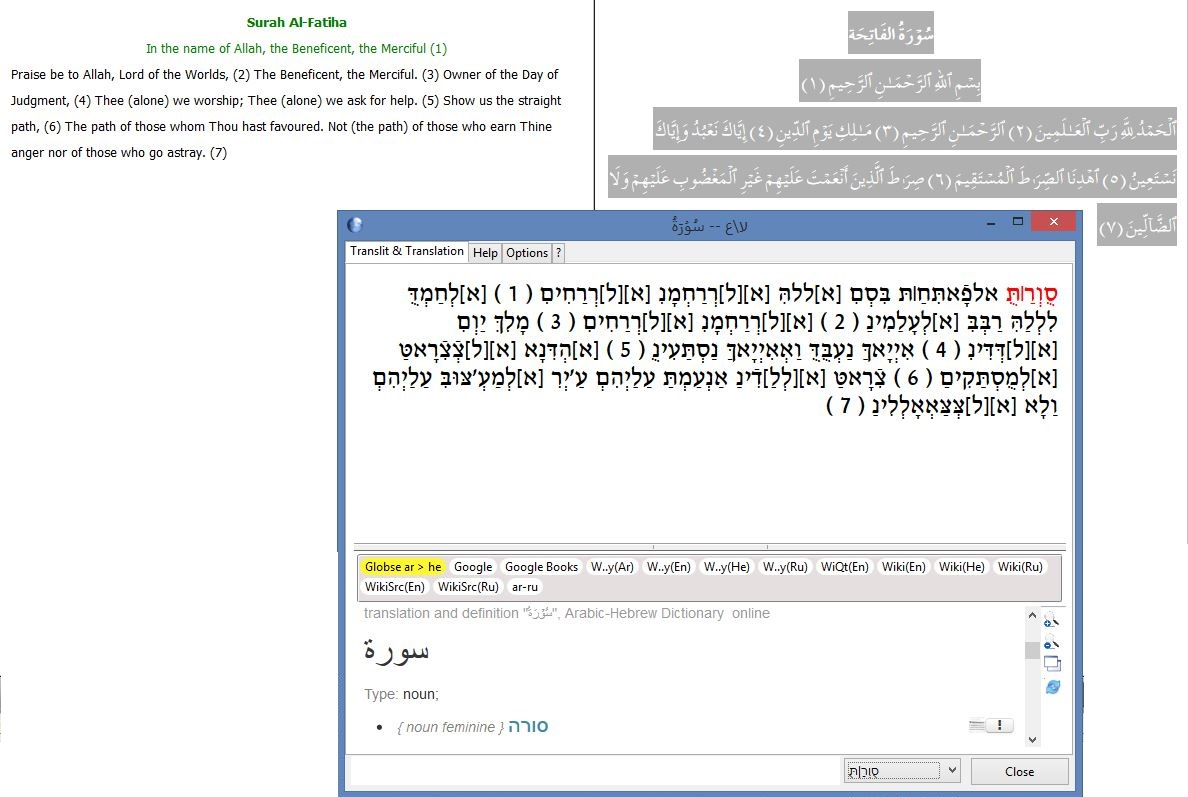 Version 1.15.2.1
Released: March 13, 2019