Translate This Page, Text, or Link
By: riiis
About this add-on
Translate an entire page, selected text, or link, using Google Translate.

Right-click the page, link, or selected text to access the "Translate This Page, Text, or Link" context menu. Or, to translate an entire page, click the toolbar button or use shortcut key "Ctrl+Alt+T".

This is a fork of the "Translate This!" extension by Bradley Rosenfeld.
License
Preview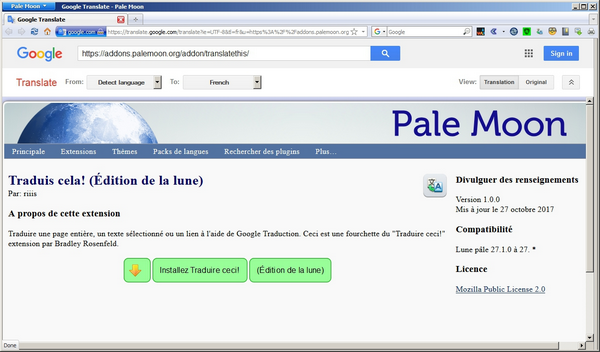 Version 2.1.0
Released: July 23, 2018