Rehost Image
By: JoeyG
Resources
About this add-on
After you have opened your image in the browser, right-clicking on it opens the context menu. Clicking "Rehost Image and Copy to Clipboard" uploads the image to the alternate hosting site and then copies the URL of the uploaded image to your clipboard.

The add-on supports FTP, Imgur, ImageShack, Pomf, Dropfile, ImgSafe, and Biyori.
Images can be optionally resized before uploading.
Optional URL shortening with goo.gl is available.
The image type is checked and the extension fixed if needed.
Multiple upload locations can be set up.
A log of all uploaded images can be kept.
License
Preview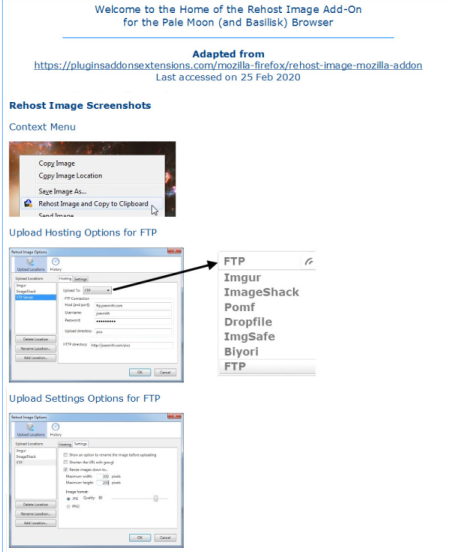 Version 1.5.21
Released: February 25, 2020